---
Last Saturday, September ninth, sixth grade gathered at the Eläintarha Sports Field, to participate in The English School's annual tradition, Sports Day. The mandatory events to participate in were shot put, long jump, and the 60m sprint.  
For the sixth graders, the day started off with a long jump. For some, this was a favourite sports day event, for others, not so much. Even though most of the scores were pretty even, some turned out to be quite surprising. "My mom, who was also good at long jump in her days, has helped me practise," says  F.B., 6 b's long jump master, who got a score of over 3.80m . 
The next event organised for the sixth grade was shot put. The class did not get basically any time to practise, so some low scores were expected. For example, M.P. who both got a score of around 2m, and nearly knocked someone out on the same throw. "When I was getting ready to put the ball, I thought I had aimed perfectly. Turns out I hadn't though, because the ball flew out of range, and just missed one of the parents' heads. I guess I'm glad no one died though."  
After shotput it was time for a quick  break, after which followed the 60m sprint. With the 60m sprint, times ranged from around 7 sec, all the way until around 15 sec. We interviewed N. T., who ran a good time of  8.31 sec. "Even though sports day isn't all  about winning, I guess I'm pretty proud of myself," she told us. 
When the main events had been done, it was time for the 400m and 1000m runs. Some ran, and others cheered them on, all showcasing the English School's wonderful team spirit.
15.9.23   Molly Pettersson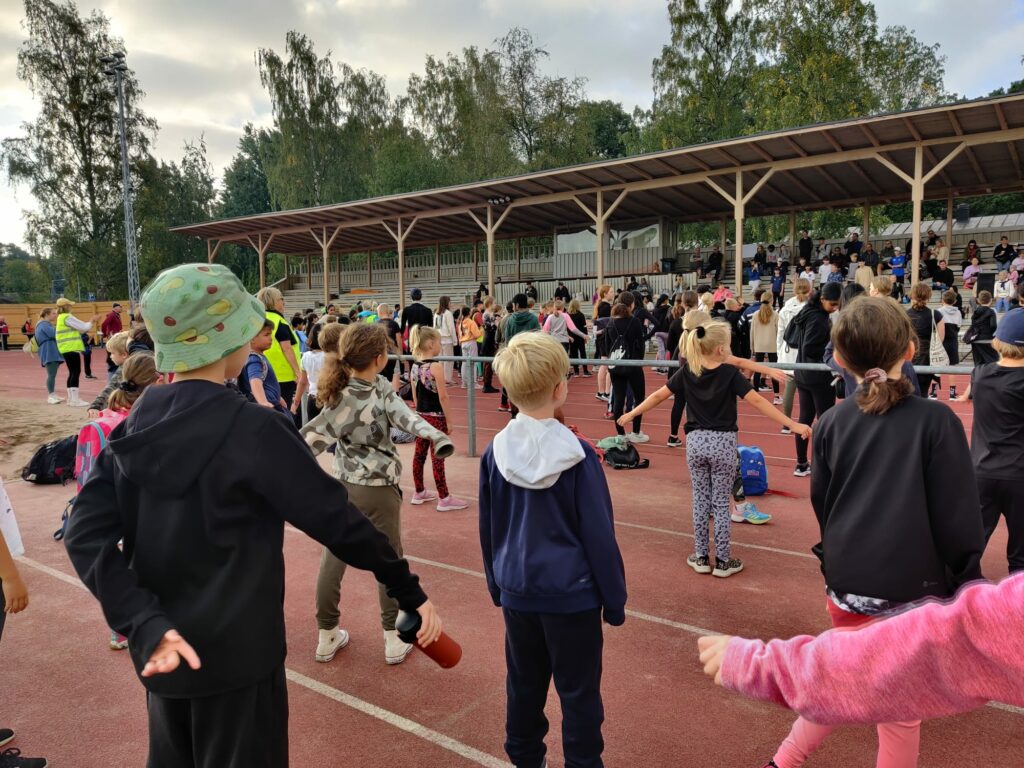 ---